Jhumritallaiya: YQ Storytelling Masterclass by Mehak Mirza Prabhu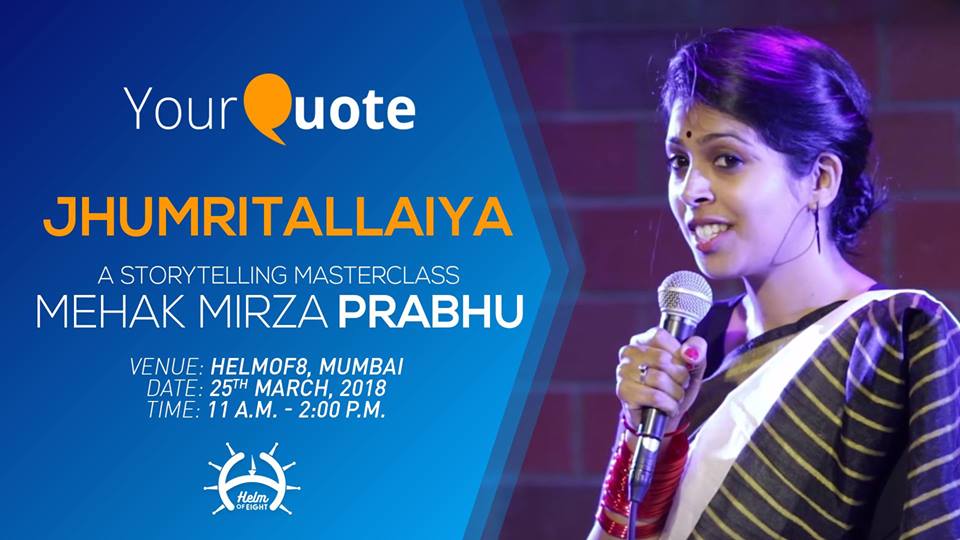 March 25, 2018 @

11:00 - 14:00
₹

499

Helm of Eight




Andheri West, Mumbai 400053
This Event Has Concluded.
Why not sign up for more updates on such events?
Welcome to JHUMRITALLAIYA, a YourQuote Storytelling Masterclass by Mehak Mirza Prabhu. In this workshop, we will share with you the magic of creating and telling stories using our imagination, voice and body. Along the way, you will also get tips and guidelines to help you create your own storytelling activities.
Ticket Link : https://www.eventshigh.com/detail/Mumbai/d6725c6f6554a5ab5587877af8d5c1fe
WORKSHOP, 25th MARCH,
11.00 A.M. TO 2.00 P.M.